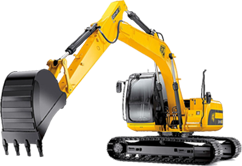 Your Partners in Productivity
People invest a lot of money when it comes to heavy equipment such as excavators and bulldozers. When you invest in such equipment, you would like it to work at its maximum potential, at a reasonable cost. This is why most people prefer using quality parts whenever parts need to be replaced.
Integrity and Customer Service
The biggest virtue that we value most is our integrity. This is because with an honest and transparent relationship with our clients, there is more harmony and trust built. This is crucial for the growth of any industry. We demonstrate our integrity through a highly efficient distribution channel that is aimed at creating good business relationships between our customers and the members of our sales department. Our biggest aim is to achieve the highest customer satisfaction levels. This is because we believe in the philosophy that a happy customer is a loyal customer. We therefore strive to make our customers happy through our fair and competitive prices, dependable service knowledge and reliable quality of our products.
---

---
---